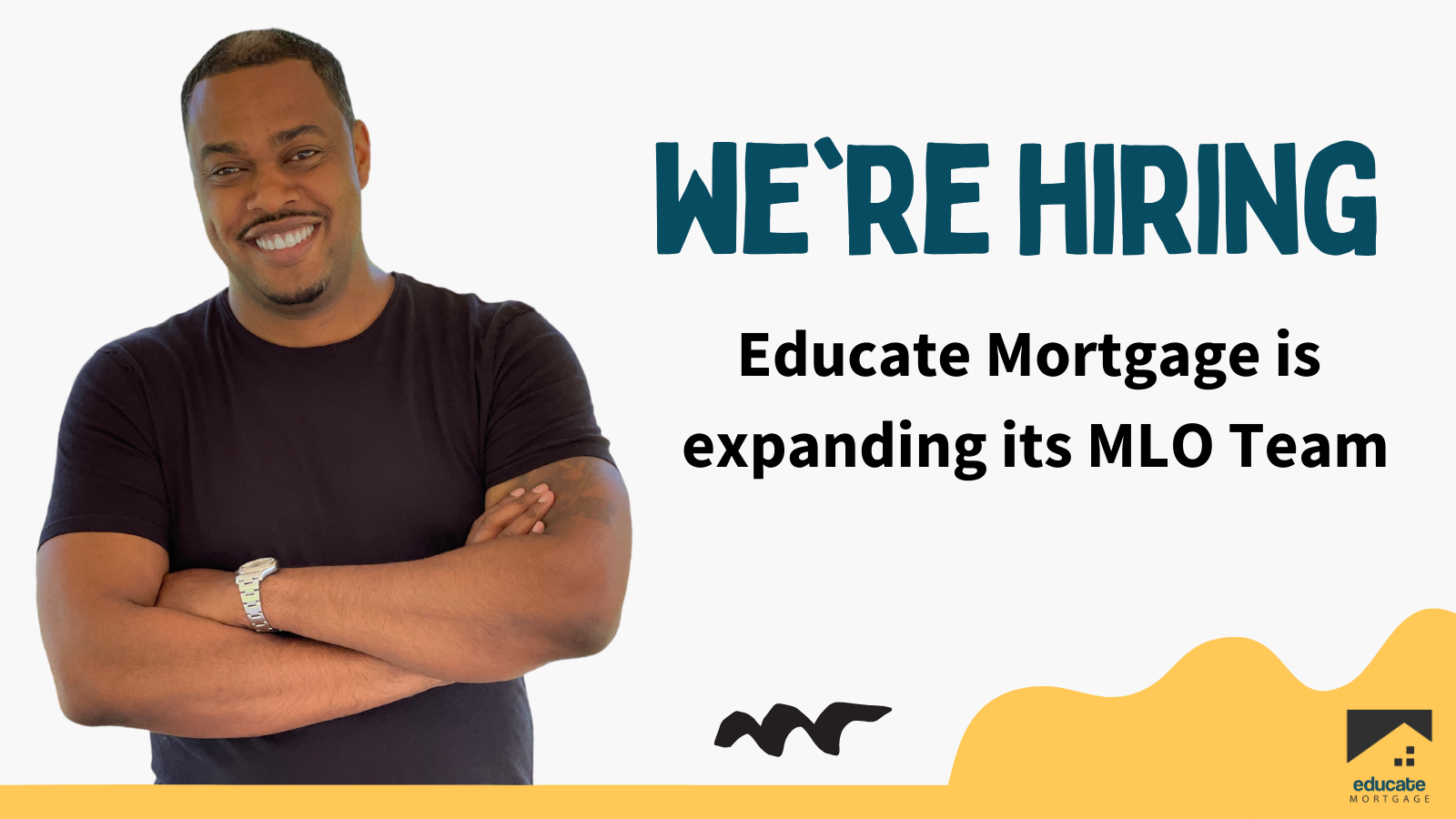 OPEN POSITION
Mortgage Loan Officer – Remote
Educate Mortgage is a broker and direct lender based in California and licensed in 19 states. For 10 years we've provided our borrowers' excellent service, and competitive rates on their purchase and refinance loans.
We are expanding our remote loan officer team. We are looking for service, and detail-oriented mortgage loan officers to join our team. Whether you are newly licensed or an experienced mortgage loan officer, we believe in removing obstacles and creating a supportive environment for you to thrive in.
We empower our Mortgage Loan Officers with:
TECHNOLOGY – Access to Lead Maturation mortgage collaboration platform single sign-on software, built on the power of Salesforce, that integrates all the systems needed to close a loan- including POS, LOS, PPE, CRM, and more.
SIMPLE & FAIR COMPENSATION 

150 bps on self-generated
No fees and no compensation caps

FULL SERVICE, IN-HOUSE PROCESSING – our in-house team processes all loans for our MLOs, allowing them to focus on selling
EXTENSIVE TRAINING – We partnered with the industry-leading mortgage training company, Xinnix, to provide an extensive mortgage loan officer training program called ORIGINATOR
MARKETING – Assistance in establishing your online presence, from your website to landing pages and email campaigns

Facebook and Google campaign ad management support available
Responsibilities:
Communicate a thorough understanding of different loan programs and closing costs to help prospective borrowers
Prospect, develop, and maintain relationships with potential new business referral partners such as realtors, builders, bank colleagues, and the community at large
Exceed our production standards by maintaining an active pipeline
Interface with realtors, processors, and underwriters to ensure a smooth transaction while overseeing all customer interactions
Work closely with industry-related professionals to gather and prepare all necessary information to complete underwriting requirements
Maintain close relationship with our Account Executives to stay abreast of their loan product offering
Qualifications:
Maintain current registration with the National Mortgage Licensing System Registry
Familiarity with multiple types of loans such as conventional, fixed/ adjustable, FHA, VA, USDA, bridge, non-conforming, FNMA and FHLMC, and Home Equity Lines of Credit
Experience in real estate, mortgage origination, or lending
Knowledge of state and federal regulations, and company underwriting policies and guidelines
Self-motivated and able to thrive in a fast-paced atmosphere
Salary:
100% commission paid via W2
150 bps
No fees to the mortgage loan officer (technology, full-service processing, etc is all included with employment)